FREQUENTLY ASKED QUESTIONS (FAQ)
The New Insights Life Coach Training & Certification Programme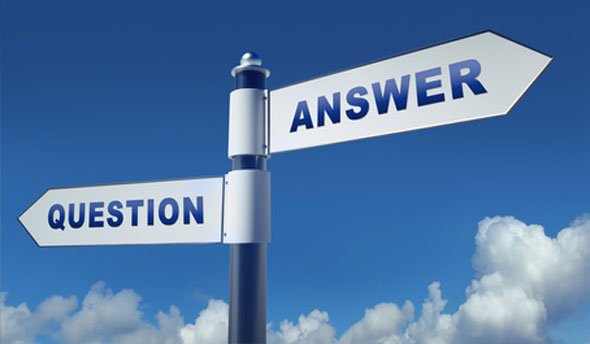 ---
Here are some of the most frequently asked questions we get, along with our best attempt at straightforward, honest answers.
Please click on the link in the question of interest and you will be taken to the detailed answer. You can then come back to the list of questions by clicking on the 'back to question list' link.

For more even more detail that you can browse in your own time, we suggest you request our two free, comprehensive, life coaching ebooks
---
---

WHY SHOULD I CHOOSE NEW INSIGHTS OVER OTHER TRAINING PROVIDERS?
There are a number of reasons. Here are five:

We are dedicated to life coach training excellence. Training people to become great life coaches is our only business, pure and simple and we are passionate about it!
Our training is built around your needs, not ours. We've designed a very comprehensive and effective home study programme that will fit right in with your busy lifestyle!
We provide a tried and trusted life coaching system with beautifully designed session notes to make a real impression on your practice clients. You can even license the system to use once you become a certified coach to give you a big competitive edge and a ready made business opportunity.
We're passionate about support both during and after your training.
We operate internationally, with companies based in both the UK and South Africa, and we carry international accreditation.

To find out more about how we stand out from the crowd, please click here.


WHY HOME STUDY BASED TRAINING ... AND IS IT EFFECTIVE?
We wouldn't be in business if it wasn't and we've been established for over 15 years internationally.
Our research shows that most people who consider becoming life coaches already lead very busy lives and place great value on convenience and flexibility.
We set out to design training that would fit in with the lifestyles of our trainees, rather than expect our trainees to fit in with our training schedules. With New Insights you start when it suits you. And you train in your own time and at your own pace as and when it suits you, not us.
At the same time we were determined to create a programme that, in terms of integrity, quality and substance, would stand head and shoulders above anything else on the market, and still be affordable.

The New Insights Life Coach Training and Certification Programme is much more than just another training course. It represents an exciting and rewarding home based business opportunity.

HOW DOES THIS DIFFER FROM ONLINE TRAINING?
Frankly, our training is too extensive to be presented purely in online format. A few days after you enrol with New Insights you will receive courier delivery of the bulk of the programme material in physical format (the videos and audios are available as additional online resources).
There are big benefits to this.
You don't need to download and/or print anything. This saves you time and, specifically, money (as there's a lot of printed material).
You can make notes directly in the printed manuals.
You can keep all of the training material as a handy reference library throughout your training and beyond, as you will own it.

That said, New Insights makes use of a variety of online facilities to complement and support your training experience.


DO I NEED TO TRAVEL ANYWHERE AT ANY TIME?
No, not at all. 
Our training has been designed such that everything can be done from the comfort of your home, or wherever you choose.
Even the theory exam can be completed at home. Part of it can be completed online and part of it is sent to you by email!

WHAT ARE THE PRE-REQUISITES TO ENROL FOR YOUR TRAINING?
There are no formal qualifications of pre-requirements. And you do not need to complete our Introductory course prior to enrolling for our certification programme. However you should be confident that you:
Are thoroughly ethical and honest.
Have a real passion for working with people and helping them achieve their goals and dreams.
Are open-minded, with a willingness to develop your self-awareness, learn a lot about how you and other people 'tick', and grow in leaps and bounds!


HOW LONG DOES THE CERTIFICATION PROGRAMME TAKE TO COMPLETE?
This is  by no means one of those many 'fly-by-night courses' that you'll find on the market.
New Insights life coach training is comprehensive and thorough and will require some 300+ hours of your time in all to build your self awareness, knowledge, skills, experience and confidence to the point where you are totally ready to coach professionally and make a success of it.
As a rough guide, we suggest you should allow between 9 and 18 months to complete certification if you can allocate roughly 4-8 hours of your time each week. 

Please believe us when we say it is well worth the investment in time!

CAN I TAKE AS LONG AS I WANT?
No.
The time limit for achieving certification is set at a generous two years from the date of your registration/enrolment.

WHY THE CAP ON TIME ALLOWED TO COMPLETE THE PROGRAMME?
It lends credibility and integrity to our certification process.

Open ended courses may seem attractive on the face of it but there are two serious disadvantages:
There are no disincentives for dragging your heels or procrastinating;
If too much time is allowed to elapse during the process of becoming certified, there is no assurance that the newly qualified coach is sufficiently competent and prepared to apply what he or she has learnt and practised.

WHEN CAN I ENROL FOR THE PROGRAMME?
Anytime you like.
You can register/enrol whenever it suits you. We don't have 'intakes'.
You'll receive the programme material a few days after enrolling and you can start on it immediately, or whenever it suits you.

WHAT ARE THE FEES FOR THE PROGRAMME ... AND DO YOU OFFER PAYMENT PLANS?
We have a specific page on our website where you can find out more about our fees and the 'Easy-Pay-Plan' instalment payment options available.


DO YOU OFFER FINANCIAL ASSISTANCE WITH TRAINING?
No.
We are a commercial organisation, wholly dependent on course fees for our ongoing existence. We are not an academic institute that benefits from state grants or subsidies.
Having said that, our programme is very affordable when compared with training of a similar standard and we do offer instalment payment options to make the investment easier to manage.

ARE THERE ANY 'HIDDEN CHARGES' THAT I NEED TO KNOW ABOUT?
The fees listed in the tables on the fees and payment options page of our website are inclusive of everything you require to become a New Insights certified life coach, including:
Courier delivery of your programme material anywhere within the UK


The theory examination (if you are unsuccessful you can rewrite up to twice if necessary at no extra charge); and


Issuing of your certificate of completion.

The certification process will give you exposure to the New Insights Life Coaching System, as well as free-form coaching (using generic coaching models).

Once certified, you will have the option to request a license (renewable annually) to use the New Insights Life Coaching System, with its extensive coaching session templates, in your professional coaching practice. There is a modest fee payable for such a license and this can be paid on a convenient monthly basis through PayPal's recurring billing facility.

IS THE CERTIFICATION PROGRAMME ACCREDITED?
Yes.
We have a specific page on our website where you can find out more about our international accreditations. Please click here.


WHAT KIND OF SUPPORT CAN I LOOK FORWARD TO AS A NEW INSIGHTS TRAINEE?
We put a lot of effort into support to ensure that your training experience is everything it should be.
The New Insights team is readily accessible through email or by phone. You can contact the New Insights team any time you want as often as you want with as many questions as you want.
In addition you'll have access to our online facilities:
The Forum is a goldmine of useful information, advice and support that you can tap into at any time, day or night.
Bottom line - we truly want you to succeed because ...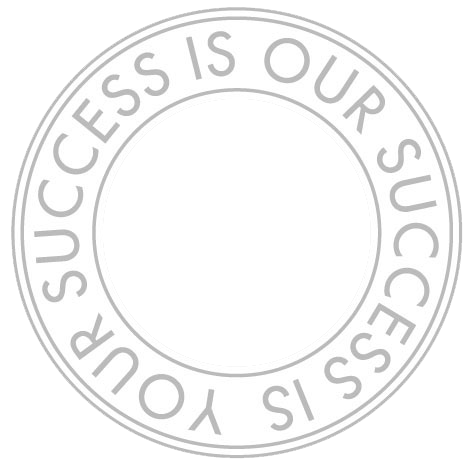 WHAT ABOUT SUPPORT TO HELP ME TO ESTABLISH A COACHING PRACTICE?
The New Insights Life Coach Training and Certification Programme is unique in that it includes three excellent manuals designed to help you do exactly that:
A Plan for your Practice will help you put together a business plan for your coaching practice and establish your break-even point (number of clients you need to make it viable).
Selling your Services will introduce you to the psychology and practice of selling your life coaching services so that you'll be two steps ahead of the rest in building a thriving practice.
Winning Insights will provide you with a treasure trove of hints, tips, tools and practical suggestions to promote and grow your practice.

WILL I BE ABLE TO REGISTER AS A COACH WITH A PROFESSIONAL BODY?
Yes.
There is currently no statutory regulatory authority governing life coaching in the UK (or most other countries for that matter) so there is no legal requirement to register with any specific body before you can coach professionally.
However, we would recommend you consider joining an organisation such as the ICR (international Coaches Register) with which New insights is an accredited 'Agency' member, as this will support your ongoing professional development as a coach.

WILL YOUR TRAINING EQUIP ME TO COACH INTERNATIONALLY?
Definitely. 
New Insights UK has a sister company in South Africa, New Insights Africa.

Between the two companies we have trained many hundreds of coaches all over the world, from Canada to New Zealand and from Spain to the UAE.

If you choose to license the New Insights Life Coaching System you can rest assured that it embraces principles, tools and techniques that are universally applicable and effective no matter where you choose to coach in the world.

DO YOU HAVE ANY GENUINE TESTIMONIALS FROM YOUR TRAINEES AND CERTIFIED COACHES?
Absolutely!
We are truly proud to have many hundreds of reviews and testimonials from satisfied trainees and certified coaches.

You can find a small selection of Testimonials on our website or you can visit our Facebook page where we communicate the achievements, reflections and feedback from many of our trainees and coaches. 
You are also welcome to take a look at our 'Customer Satisfaction Levels'.


ARE THERE ANY OTHER BENEFITS TO NEW INSIGHTS CERTIFICATION?
Yes.
We're proud of the people we train and we like to keep in contact with our coaches for as long as they wish to remain in contact with us.
A number of great resources become available to you upon achieving certification:

Certified coach identifiers to use in your email signatures and on your website, marketing material and stationery.
A client certificate template that you can use to create personalised certificates for those who you coach through the New Insights Life Coaching System.
The Directory of Life Coaches, exclusive to New Insights trained coaches, is an online website where you can post a detailed profile of your background and services offered for a monthly subscription.
Ongoing access to the New Insights Life Coaching System and associated session notes (subject to you licensing the System for use in your coaching practice.


WILL I BE 'TIED IN' TO NEW INSIGHTS AFTER I BECOME CERTIFIED?
No. 
You will set up a fully independent and autonomous practice of your own with no liabilities or obligations to New Insights other than:
To respect the copyright on our material.
To uphold and promote our Code of Ethics in your coaching; and
To abide by the terms of our license (if you choose to license our life coaching system).

WILL THE NEW INSIGHTS LIFE COACHING SYSTEM REALLY OFFER ME AN ADVANTAGE?
Undoubtedly!
Most life coach training institutions will impart knowledge of one of the generic coaching models that exist in the public domain. You will then be left to your own devices to structure and conduct your own coaching sessions, with reference to  such a model.

At New Insights we take things a few big steps further.
Not only do we offer our opwn proprietary life coaching model,
I-N-S-I-G-H-T-S, but we also offer you access to a tried and tested Life Coaching System that provides you with all the structure and professionalism you could need to make your coaching a great success.

The transformational New Insights Life Coaching System has a dual purpose:
Firstly, it offers you a powerful selling tool. In your complimentary session you will outline to your client exactly what they have to look forward to during the exciting and eye-opening coaching journey with you (roughly seven months).
Secondly, it gives you the necessary professional structure, along with all the pre-printed coaching and client notes to use during your sessions – without being inflexible or overly prescriptive.

CAN I BE SURE OF GETTING CLIENTS WHEN I START PRACTISING AS A LIFE COACH?
When you complete our comprehensive certification requirements you'll be able to call on:
A greatly improved level of self awareness and self confidence
A treasure trove of knowledge
An amazing toolbox of new skills and techniques
Extensive practical experience and a pipeline of referrals from practice coaching
You'll have everything you need to start and build a successful practice, along with the wisdom and insight that we will impart to help you get a steady stream of coaching clients.

WHAT CAN I EARN AS A LIFE COACH?
That really depends on you and what you want to get out of it.
Some coaches prefer to work part-time to supplement their existing income. They choose to coach one or two people a week and make an extra few hundred Pounds a month.
Other coaches see this as a full time opportunity and really put everything into their coaching business with the result that they can earn thousands of Pounds a month.
Coaching fees vary depending on the coach's experience and their chosen target market. Most life coaches charge between £30 and £300 per session depending on experience and the nature of the client base.
Don't forget that you can add a lot more to your bottom line by taking up VOIP (Voice-Over-Internet-Protocol) coaching, with apps like Skype or Zoom, to give you access to international clients), journal coaching, motivational speaking engagements, corporate coaching workshops and so on and so on.

To be honest, it's up to you to make it happen, but we think you can see that the sky is as high as you want it to be.

WILL I BE AT A DISADVANTAGE IF I DON'T LIVE IN ONE OF THE BIG CITIES?
No, not necessarily.
Nowadays, with technologies like Skype and Zoom (basically the ability to make telephone calls over the internet) the idea of coaching by 'phone has taken off because it is so convenient and inexpensive between two people who have this technology.

And don't think for one moment that telephone or Skype coaching can't be as effective as face-to-face coaching. Many clients who have been coached by telephone actually love the fact that they can be coached from home without any embarrassment about their looks, body language or handwriting!
Another thing worth thinking about is that communities tend to be stronger and more active in the smaller towns and you can use this to your advantage to market group coaching sessions for example.

HOW CAN I LEARN MORE ABOUT LIFE COACHING BEFORE MAKING AN INVESTMENT IN THE FULL CERTIFICATION PROGRAMME?
Our Introductory Course, New Insights Life Coaching 101, is specifically designed to help you understand the basics of life coaching, what life coaches do, what it is like to be a life coach and what it takes to be successful in the industry. 
Enrolling for Life Coaching 101 is a very informative and inexpensive approach to helping you decide whether you should invest in the full certification programme.

IS IT NECESSARY TO COMPLETE LIFE COACHING 101 BEFORE ENROLLING FOR THE FULL CERTIFICATION TRAINING PROGRAMME?
No. 
New Insights Life Coaching 101 is a good place to start if you are unsure about whether life coaching is for you and you want to become more familiar with the concept of life coaching, what it is like to be a life coach and what it takes to be successful, before signing up for certification training.

However, if you know you're cut out to be a life coach and want to get straight into training, you can sign up for the full Certification Training Programme straight away.
---
DO YOU HAVE A QUESTION (OR QUESTIONS) THAT HASN'T BEEN ANSWERED ABOVE?
If your question relates directly to the New Insights Life Coaching 101 Introductory course please click here.

Alternatively, please click here to contact us.

---