Bill Burridge
A Lover of Life With a Passion for Helping People Live to Their True Potential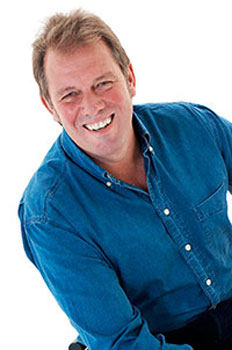 ---

"My purpose in life is to inspire others
to live the lives they love."
Bill Burridge, Managing Director of New Insights UK and New Insights Africa, holds an MBA degree and a
Bachelor of Science in Civil Engineering.
His real passion lies in inspiring people to live the lives they love and he lives this passion through his two life coach training companies, through which he directs the operations of
New Insights around the world.
Bill is a published author of the rather quirky title "A Boerewors Roll for the Soul" which plays to his stated purpose
and his affection for South Africa.
---


A Bristol Boy
Bill Burridge was born in Bristol, England of English parents. The family emigrated to South Africa in 1967 where Bill has spent most of his adult life and where he now lives, near Cape Town, with his wife Jenni, daughter Bianca, and son Casey.
Bill embarked on his university education at the University of Cape Town where he chose to study Civil Engineering. After graduating, he joined a major construction company and quickly got involved in a number of prestige bridge building projects in Durban and on the south coast of KwaZulu Natal.
A cathartic moment
"I don't regret that time for a minute," says Bill.
"It was terrific experience but one night, after six years in the game, I was to have a cathartic moment!
We had been working for 48 hours non stop to meet deadlines, I was dog tired and up to my knees in mud and slush with the rain bucketing down.
I remember looking up at the heavens and suddenly realising something was missing from my life - I badly wanted to focus on working with people rather than inanimate objects like concrete and steel reinforcing rods!"
The key to a career change?
Bill enrolled for a full time MBA degree at UCT's Graduate School of Business believing it would offer the key to the career change that he desired. Jenni, a dance and fitness instructress at that point, taught every aerobic class she possibly could to pay the rent.
A year later with the MBA under his belt, Bill was offered a sales management position with one of the leading international oil companies.
Says Bill, "It was like a dream come true for me at the time. I just loved the new world of people management and motivation and I saw it as a great step into the fascinating world of marketing."
Back to England ... and London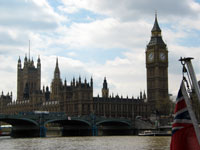 Bill's corporate career spanned 27 years and a great many different roles in marketing, business development, IT, project and programme management and, more recently internal communications.
His career took him and his family back to the UK for a total of seven years and he spent the final two years of his corporate life working in the London headquarters of a major multinational.
"In London I was to experience the start of another life changing event," says Bill.
"I had somehow settled down into the good old British routine of exhausting commutes and long working days and began to become immersed in my career. I went home one weekend and told Jenni that I thought we should consider putting down roots in England so that I could focus properly on some of the career opportunities.
She was horrified at the prospect of leaving South Africa for good! Instead she announced that it was time to get back to her family, friends and the outdoors lifestyle.
I was left in no uncertain terms that I had a choice to make – between my career and my family!"
Flying south again
"We booked a holiday back to Cape Town taking two weeks off to discuss our future.
Back in Cape Town, it suddenly dawned on me that I had been pursuing my career and corporate progression at the expense of understanding who I really was and what I really wanted in life.
At the same time, as if to ram home the message, I was reading a truly brilliant book called 'Ask and it is Given' that teaches the value of listening to - and acting on - the voice of one's inner being.
I knew then that I had been presented with an opportunity to take control of my life and forego the 'fools gold' of corporate status and recognition in favour of true joy and happiness."
A chain of synchronistic events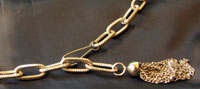 Then started a chain of synchronistic events for Bill. Not least of these was his introduction to Neil Asher over lunch in a London restaurant.
Bill continues the story:
"Meeting Neil was an amazingly uplifting experience. I had made an enquiry about Life Coaching on behalf of a family member back in South Africa who felt a need for help to get their life back on track. I found Neil's contact details on the Internet and though I had never met him decided to make contact.
He offered to meet me for lunch in London. While we ate and talked, I was secretly taken aback by the obvious sincerity of his interest in me and my life - even though I had gone there to talk about a family member!"
A plan comes together
"One thing led to another and by the end of the lunch our discussion had taken a completely new turn - now we were talking excitedly about the prospect of introducing New Insights Life Coach Training to South Africa!".
Within nine months of meeting Neil, the architect of the original New Insights life coach training programme, Bill and his family had moved back to Cape Town and Bill set about establishing New Insights Africa in 2007.
The success of New Insights in South Africa and Bill's policy of continual improvement and development of the programme and support facilities, led to him securing the opportunity, in 2011, to take over the UK license and establish a new company to market the acclaimed New Insights life coach training and certification programme in the United Kingdom.