MORE E-BOOKs
We're proud to offer you complimentary access to two eBooks that you can read online and/or download and read in your own time.
We also offer two 30-page eBooks in Q&A format that deal with the subjects of life coaching, becoming a life coach and training with New Insights.
---
1. CONFESSIONS OF A LIFE COACH
BY NEIL ASHER
THE ORIGINAL FOUNDER OF NEW INSIGHTS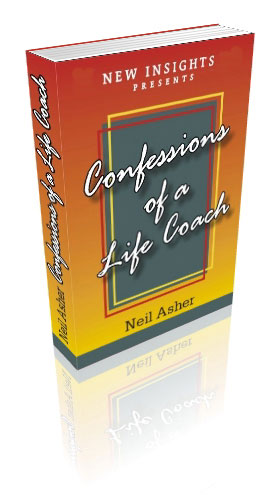 Neil founded New Insights back in 2003. 
He is no longer involved in New Insights but we remain deeply indebted to him for his research and foresight in creating the original New Insights Life Coach Training Programme.  
In Neil's ground breaking eBook, Confessions of a Life Coach, he talks in depth about what it's like to be a life coach and offers a  guide to the exact same life coaching models, ideas and techniques that he used to coach over 5,000 people around the world and which are still, today, all incorporated in the very latest New Insights Life Coach Training and Certification Programme.
Click on the centre of the image below to read this e-book online in fullscreen Flipbook format, and/or download the PDF by clicking on the blue button below that.

---
2. FROM BRIDGES AND BALLET TO BUTTERFLIES
BY BILL AND JENNI BURRIDGE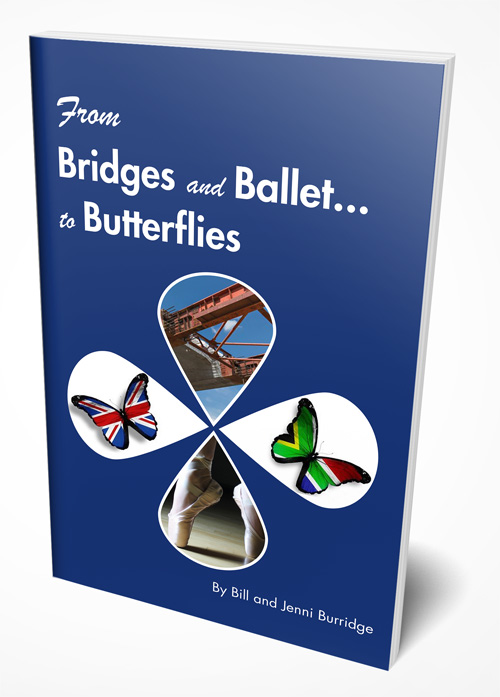 Bill and Jenni were invited to be two of many co-authors of the personal development book, Speaking from our Hearts, that was the brainchild of Paul D. Lowe.
From Bridges and Ballet to Butterflies, one of the chapters in Paul's book, is presented here as a separate, short, e-book.
It briefly tells the story of how Bill and Jenni – seemingly polar opposites, originally involved in the engineering and dance disciplines respectively – finally merged their individual strengths and perspectives to follow their purposes in the life coaching industry with New Insights. 
Click on the centre of the image below to read this e-book online in full screen Flipbook format, and/or download the PDF by clicking on the blue button below that.

---
3. TWIN E-REPORTS
BY BILL BURRIDGE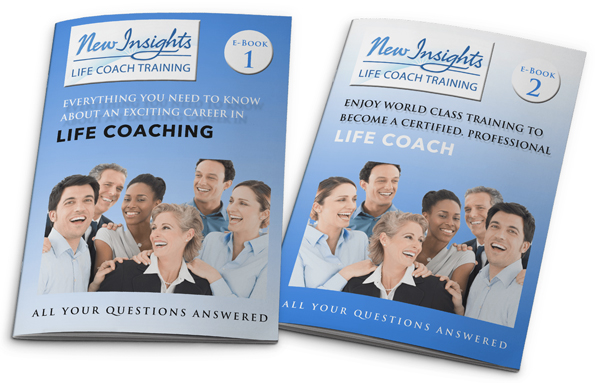 Bill has designed two informative 30-page e-booklets that give honest answers to all the most pertinent questions that people, considering life coaching as a career, are likely to ask.
eBooklet 1 deals with life coaching and becoming a life coach.
eBooklet 2 tackles the topic of the importance of quality training and why in his opinion, New Insights training is world class and worthy of serious consideration.

4. a boerewors roll for the soul
BY BILL BURRIDGE
This is the ebook version (in pdf format) of the original book, written by Bill Burridge and published in 201o by Authorhouse UK. The original paperback version is available from Authorhouse directly, or can be ordered from Amazon, and other leading bookstores.

The quirkily titled "A Boerewors Roll For The Soul" will take you on a wonderful journey of personal transformation. 
The book is both intriguing and inspiring and will provide you with compelling reasons to pause, re-evaluate your existence and make the changes that will set – and keep you on course – for a life of great joy, happiness and fulfillment. 
After reading it you will:
Awaken to the fact that anything in this magical life is possible;
Know how uniquely well-equipped you are to explore life's possibilities to the full;
Take a new and dramatically more positive approach to change; 
Form a powerful connection with your inner voice as it guides you along the path towards the life you dream of;
Possess simple strategies for maintaining a new life of real meaning and joy.
The ebook version (pdf format) of this book costs just £5 and can be purchased right here by credit/debit card through PayPal, with or without a PayPal account

Click on the button below to make payment. After making payment, you will be directed to the download page.

---