Unleash   Your   Passion   for   People

Unleash  Your  Passion  for  People

FREE LIFE COACHING
WITH OUR TRAINEE LIFE COACHES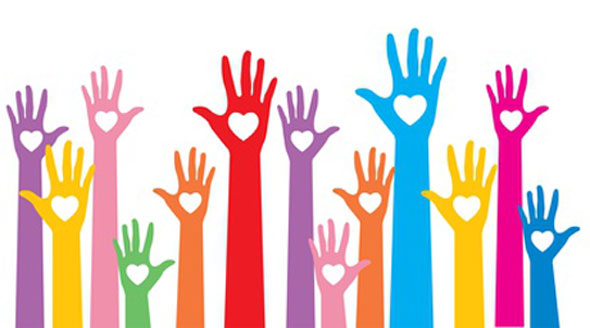 Our Trainee Life Coaches are required to complete extensive practical work as part of their certification process.
You can benefit from free life coaching by volunteering to be a practice client. In doing so you will help our trainees.

It's a WIN - WIN!
PLEASE TAKE A FEW MINUTES TO READ THE FOLLOWING GUIDELINES BEFORE REGISTERING YOUR INTEREST BY POSTING OR COMMENTING

---
IF I volunteer AS A PRACTICE client, what can i expect?

You should bear in mind that you will be working with a trainee life coach. As such your coach is neither qualified, nor experienced. So you should tailor your expectations accordingly.

The trainee will conduct life coaching in his or her personal capacity. Although this may involve use of the New Insights Life Coaching System, New Insights is in no way responsible for the quality of coaching or the outcomes that will result.

WHAT FORM WILL THE FREE LIFE COACHING TAKE?

You may volunteer for one of the following:

Two initial sessions that involve life evaluation and goal setting; or
A full life-transforming programme of 13-15 sessions, typically run  over a period of 6-7 months; or
A one-off free-form coaching session to help you to address issues you may have or plan the way forward to achieve an objective.

HOW WILL THE SESSION OR SESSIONS BE CONDUCTED?

Free life coaching is normally conducted using a VOIP technology such as Skype or Zoom, although face-to-face coaching can be negotiated with the trainee coach, only if it is mutually convenient to do so.
IS THIS OFFER REALLY FREE of charge?
Yes.
Our trainees generally do not charge for practice coaching. However, depending on the circumstances and your requirements, coaches may request a nominal fee to cover any out of pocket expenses they may incur.

IS THERE ANYTHING ELSE I SHOULD BE AWARE OF?

Yes. Two important things:
1. New Insights offers this web page as a form of market where trainee life coaches and potential volunteer clients can post to try to connect with each other. As such we can not guarantee that you will be connected with a coach .
2. Posts, and comments on those posts, create individual web pages that may be indexed by the search engines. We therefore strongly recommend  that you provide only the detail that you are willing to disclose publicly. For example, you may wish to use only your first name and location rather than your full name and location.

OK, HOW DO I SHOW MY INTEREST?
To take up this offer of free life coaching you must be either a genuine volunteer client or a bona fide New Insights trainee life coach in good standing.
Then you can do one of the following, or both:
Start a new post below. There's a slightly different format required depending on whether you are a trainee life coach or a potential volunteer practice client.
Comment on an existing post to register your interest. Do this by clicking on the title of the post you are interested in. Don't forget to provide some form of contact detail.

Please post your details here:
Whatever you write in the title below will show up on this page as a link which a visitor can click on to reveal further details. You'll need to identify yourself as a client or a trainee, followed by your name and (optionally) your location.

If you are a volunteer practice client, please use the following format for the title field (we recommend excluding your surname if you include any sensitive personal information in the post):

CLIENT: First name, location

If you are a bona fide New Insights trainee life coach, please use this format (we need your full name to authenticate this):

TRAINEE: First name, Last name, location



View other posts
Below you can see the posts created by other volunteer clients and New Insights trainee life coaches. From time to time we delete posts that are older than about a year or that relate to trainees who have since become certified life coaches

---