Unleash   Your   Passion   for   People

Unleash  Your  Passion  for  People

Which Life Coach Training course
is right for you?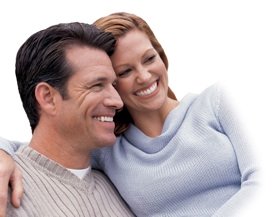 ---
Is formal life coach training really necessary?

If so, which life coach training programme is right for you?
---
So you've read about what life coaching is and what a life coach does. You're passionate about people and your curiosity about whether you could making a living out of helping others be the best they can be has been suitably aroused!
The next step is to look at what it takes to become a successful life coach and then choose the best way forward by deciding which life coach training course is right for you.

The Case for Training
The reality in the UK - and most developed countries - right now, is that coaching is an unregulated 'profession'.
This means there are no barriers to entry. There is nothing to stop you from writing life coach on your business card and launching a new life coaching practice tomorrow.
With respect, though, by taking this route, your long-term chances of success are minimal.
Why?
High quality life coaches are self-selecting. By this we mean that only those who consistently receive strong word-of-mouth endorsements and gain good client testimonials will prosper. The market will quickly decide if you're someone who's really effective at helping people transform their lives - or not!
If your aim is to be a high quality life coach and make a real and positive difference in your community - and the world - then committing to suitable coach training, followed by ongoing personal development in the discipline, is essential.

Professionalism and Ethics in Coaching
If you're the type of person that genuinely cares about helping others transform their lives, then you'll be concerned about doing so in a thoroughly ethical and professional manner.
The long-term sustainability of coaching as a discipline, is inextricably linked to the value that the market (or clients) ascribes to it.
Understanding the impact you can have as a coach, knowing when not to overstep the line between offering coaching and prescribing therapy, and appreciating the fine balance between being compassionate without tolerating mediocrity from your clients, are crucial skills to be mastered.
A reputable training programme will incorporate professional ethics and standards at it's very heart.

Which Life Coach Training is right for You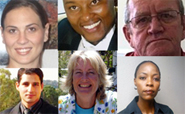 There are, of course, numerous coach training institutions, courses and programmes available in the UK right now. So how do you know which life coach training course is right for you?
Here are a few things you should consider:
Reputation


Check out the reputation of the institute and it's training programme. Does it have international coaching connections? What do current trainees have to say about the programme? What do trained coaches have to say? What do clients of the coaches have to say?

Philosophy


Is the programme broad based, drawing from a wide range of sources and philosophies? Or does it adhere strictly to one specific philosophy? If so, is it one that you feel comfortable with? Does the programme demonstrate a suitably open-minded and flexible approach to coaching or is it rigid and inflexible? Is the programme more academic or more experiential by nature? How easily will you be able to apply what you learn?

Comprehensiveness


Will you get everything you need from the programme? Will it equip you with the competency to become an effective, high quality life coach? Will it provide you with suitable certification - or proof that you have completed training? Will it impart the basic business skills you will require to open your own coaching practice?

Coaching Niche


What type of coaching do you aim to practice: Personal/life coaching, business coaching, executive coaching, performance coaching, team coaching? Is the course designed to cater for the coaching niche you have chosen?

Affordability


Is the coaching programme within your means to afford while still providing all you need to get out and coach professionally? The cost of coach training programmes varies tremendously. Look for value. Don't be deceived by programmes that cost just a few hundred Pounds as they will probably lack substance and/or credibility. But don't feel you need to pay crazy money either. You can pay heavy premiums for programmes that claim to offer fancy international affiliations or accreditations without adding a great deal of value.

Convenience


Decide whether you are able to fit in with the training institute's schedule or whether you need the training programme to fit in with your schedule. Decide where on the continuum between totally online and totally face-to-face you prefer the course to be.

Structure


The newer you are to life coaching the more structure you will want to rely on when you start practising. Does the programme offer a coaching structure for you to follow or does it simply impart theoretical skills and cast you out on your own to fathom out what do do with them? How ready will you be to coach when you've completed the programme? Is sufficient flexibility built into the coaching structure for you to adapt it as you gain in experience?

Support


What sort of relationship does the institution offer you while in training and after training? Is it strictly teacher/trainee or will you enjoy a more mutually supportive and cooperative relationship?

Intuitive connection


Finally, coaching is not an exact science. Good coaches are those who have an underlying passion for, and desire to work with people, coupled with sound skills and techniques and an effective overall coaching structure. If all else is equal, go with the institute and programme that instinctively feels right for you!
Click here to find out why
New Insights Life Coach Training
could be just perfect for you!


Return from Which Life Coach Training to Home Page