SO YOU'RE INTERESTED IN PSYCHOLOGY AND BECOMING A PSYCHOLOGIST?
Have you ever considered a career in life coaching?
Life coaching offers an exciting alternative to psychology for people who are passionate about working with people to help improve their lives.

LIFE COACHING AS AN ALTERNATIVE to psychology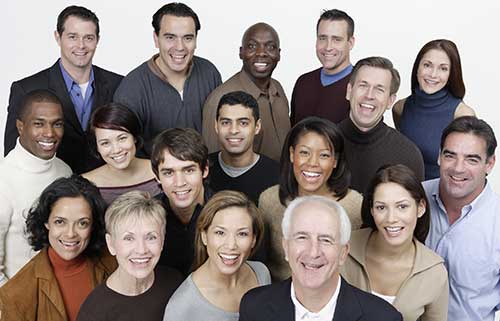 If you're interested in becoming a psychologist, then it stands to reason that you have an interest in human motivation and working with people.
It is therefore quite possible that you are ideally suited to a career in life coaching!
Psychology involves the scientific study of the human mind, including human thought, behavior, development, personality, emotion, motivation and more.
Life coaching is similar but has more to do with he application of psychology in optimising human motivation and behaviour, with a view to helping people live their best lives and get the most out of life. 
To find out more about what life coaching is and what life coaches do please click here.
WHAT DOES IT TAKE TO BECOME A LIFE COACH?
As with psychology, becoming a practising life coach requires extensive training. However, the training is generally less academic in nature, more geared towards application in real life and therefore more life changing in its effect.

With an institution such as New Insights you can train remotely and in your own time and at your own pace, through our acclaimed and internationally accredited home study programme.
This involves comprehensive skills training theory and practical training that provides everything you need to start and sustain a career as a professional life coach. The best part is that this all costs a fraction of what it would cost to gain a degree in psychology.
The duration of the training will depend on you but most of our trainees who study and practice in their own time complete within 9-15 months.
Find out more about our certification training programme by clicking here.
WHAT ABOUT PROFESSIONAL REGISTRATION?
Unlike with practising psychologists, life coaches are not governed by statutory regulation.
Although it is entirely voluntary, many certified life coaches do choose to join a reputable coach representative body such as the ACCPH and/or the ICR to promote their ongoing professional development.
HAVE WE WHETTED YOUR APPETITITE FOR MORE INFORMATION?

We specialise in life coach training. So we recommend you spend some time browsing the various pages of our website. There is a wealth of information to be found here and we make sure to keep it up to date and relevant.
Start on the home page and then use the links on that page or the menu bar on the left to guide you around.
Another great recommendation is that you request our two information-packed ebooks that we have specifically designed to answer all the questions you may have about life coaching and becoming a life coach.
If that interests you please click here.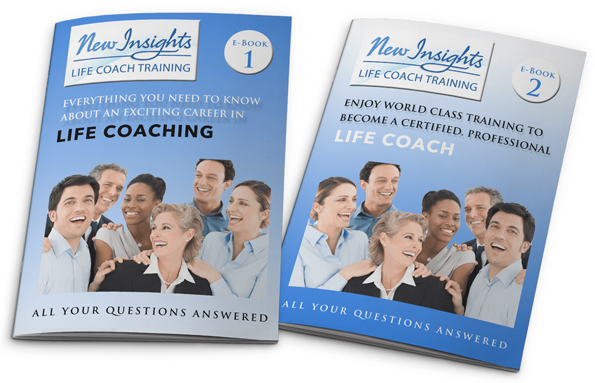 New Insights offers two complimentary and informative 30-page ebooks that aim to answer all your questions about life coaching and training to become a life coach.
Click here to request them.
---