FEES AND PAYMENT OPTIONS
THE NEW INSIGHTS LIFE COACH TRAINING 
AND CERTIFICATION PROGRAMME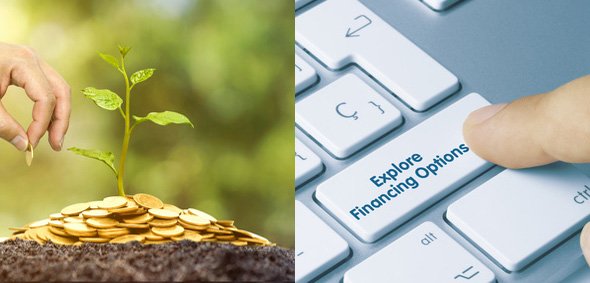 ---
The New Insights Life Coach Training and Certification  Programme 
represents far more than simply another course.

Our comprehensive programme gives you access to an amazing
home based business opportunity.
Your investment in training should easily be recouped 
within your first year as a certified life coach.
---
PROGRAMME FEES and
payment options

You can secure our best rate by making a single upfront payment.
Alternatively, you can opt for the flexibility and convenience of paying in instalments. Choose one of our Easy-Pay-Plans (E-P-P). These plans involve an initial upfront payment plus additional monthly payments over either 6, 12 or 18 months.

The Easy-Pay-Plan options incur a modest fee premium that increases with the term that you select.
Please see the table below for details:
Single payment


E-P-P
6


E-P-P
12


E-P-P
18


Upfront Payment


£1,495


£350


£350


£350


PLUS recurring payments


Nil


£210
x 6


£115
x 12


£85
x 18


Total fee payable


£1,495


£1,610


£1,730


£1,880

The total fee payable shown above is an all inclusive fee. There are no other charges.

You get courier delivery of approximately 12kg of programme material within the UK, everything you need up to and including certification (and issuance of the certificate) plus access to all online resources, email and telephone support for up to two years!

If you live outside of the UK a courier premium will be charged. Kindly email us to request a quote.
 PAYMENT METHODS ACCEPTED

for upfront payment IN FULL:

If you choose to make payment in full upfront, then we offer you two ways to pay:
1.  By EFT (Electronic Funds Transfer), also called direct bank transfer, into our bank account.
2. Online payment by credit/debit card or PayPal account (processed by PayPal)
for payment by easy-pay-plan:

If you prefer to take advantage of one of our three Easy-Pay-Plans then you can pay online using your credit card, debit card or PayPal account.
On checkout, you can choose to pay by card (using a guest account with PayPal) or you can login to PayPal to pay using your PayPal account if you have one.

We process the initial and subsequent  instalment payments through PayPal and PayPal's recurring payment facility, although you do not require a PayPal account for this purpose.
Let's say, for example, you choose the Easy-Pay-Plan 6 and you enrol and make your initial payment on the 10th day of January. The remaining six instalments will be debited to your chosen credit card, debit card or PayPal account on the same (10th) day of each of the subsequent six months (February through July).
You will see the following on your statement: NEWINSIGHTS

NEED A RECAP?
We know, it's human nature to want to know how much something costs before reading about that something in great detail :-)
If you want to read more about our Life Coach Training and Certification Programme before deciding whether to enrol, please click here.
READY TO ENROL?
With New Insights, you can enrol at any time you wish. Our registration and enrolment process is one and the same thing and is done entirely online.
When you are ready to start the exciting journey towards becoming a New Insights certified life coach, with all of the wonderful benefits that this opportunity entails, please click on the button below.
We'll rush your programme material to you so you can get started within just a few days, or whenever you choose.