Unleash   Your   Passion   for   People

Unleash  Your  Passion  for  People

FEES AND PAYMENT OPTIONS
FOR THE NEW INSIGHTS LIFE COACH TRAINING 
AND CERTIFICATION PROGRAMME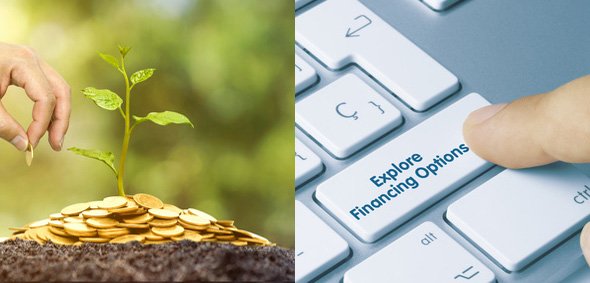 ---
Become a certified, professional life coach with one of the world's most comprehensive training programmes, that is both locally and internationally accredited. 
Our fee structure is convenient and affordable, with flexible, interest free payment options to suit your needs.
Your investment in our world-class training should easily be recouped within your first year practising as a certified life coach. 
We challenge you to find a comparable level of quality, integrity, value and convenience :-)
FREE SHIPPING WORLDWIDE!
If you are not resident in the UK, please note that we can courier deliver the printed Programme training material to most countries in the world at no extra cost.
If you are resident in Africa, please visit our website for New Insights Africa for special fees based in South African Rands.

---
OPTION 1: PAY IN FULL UPFRONT
(10% DISCOUNT!)

Enjoy a 10% DISCOUNT on the standard Programme Fee when you pay in full upfront. 
We offer you two ways to pay:
1.  By EFT (Electronic Funds Transfer), also called direct bank transfer (or international bank transfer) into our bank account.
2. Online payment by credit/debit card or PayPal account (processed by PayPal)
| | |
| --- | --- |
| PROGRAMME FEE | £ 1,997 |
| LESS 10% DISCOUNT | (£200) |
| AMOUNT YOU PAY | JUST £1,797 |
OPTION 2: PAY BY EASY-PAY-PLAN
(INTEREST FREE!)

Choose an INTEREST FREE Easy-Pay-Plan that suits your budget. Our Easy-Pay-Plans require:
– Upfront payment of a Registration Fee (to secure courier delivery of your programme material and commence your studies)
– The balance of the Programme Fee to be paid in monthly instalments over your choice of either 3, 6, 9, 12 or 15 months.
You can pay online using your credit card, debit card or PayPal account.
On checkout, you can choose to pay by card (using a guest account with PayPal, if you don't have a PayPal account) or you can login to PayPal to pay using your PayPal account, if you have one.

We process the Registration Fee and subsequent instalment payments through PayPal and PayPal's recurring payment facility, although you do not require a PayPal account for this purpose.
PAYMENT DATES:
Let's say, for example, you choose the Easy-Pay-Plan 6 and you enrol and pay the Registration Fee on the 10th day of January. The remaining six instalments will be debited to your chosen credit card, debit card or PayPal account on the same (10th) day of each of the subsequent six months (February through July). The following will appear on your statement: NEWINSIGHTS.
| | |
| --- | --- |
| PROGRAMME FEE | £1,997 |
| LESS REGISTRATION FEE PAYABLE UPFRONT | £350 |
| BALANCE PAYABLE IN MONTHLY INSTALMENTS | £1,647 |
 YOU CAN PAY THIS BALANCE OVER YOUR CHOICE OF:

| | | |
| --- | --- | --- |
| 3 MONTHS | @ | £549pm |
| 6 MONTHS | @ | £274.50pm |
| 9 MONTHS | @ | £183pm |
| 12 MONTHS | @ | £137.25pm |
| 15 MONTHS | @ | £109.80pm |
Fees shown above are all inclusive if you take delivery in the UK. There are no other charges. If you request delivery elsewhere in the world, you will be liable for any customs duty, VAT or other fees that may be levied on imports by the government of the country concerned.

You fee includes courier delivery of approximately 12kg of programme material, everything you need up to and including certification, issuance of a professional certificate, as well as access to all online resources, email and telephone support for up to two full years should you need it!

READY TO ENROL?
With New Insights, you can enrol at any time you wish. Our registration and enrolment process is one and the same thing and is done entirely online.
When you are ready to start the exciting journey towards becoming a New Insights certified life coach, with all of the wonderful benefits that this opportunity entails, please click on the button below.
We'll rush your programme material to you so you can get started within just a few days, or whenever you choose.


NEED A RECAP FIRST?
We know, it's human nature to want to know how much something costs first, before reading about it in any great detail :-)
If you need to read more about our Life Coach Training and Certification Programme before deciding whether to go ahead and enrol, please click here.
---