"Confessions of a Life Coach"

A free eBook written by Neil Asher,
the original founder of New Insights

---
Neil Asher's ground breaking eBook in which he talks about what it's like to become a Life Coach, is his intimate guide to the exact same Life Coaching models, ideas and techniques that he used to coach over 5,000 people around the world and which are incorporated in the New Insights Life Coach Training and Certification Programme.

---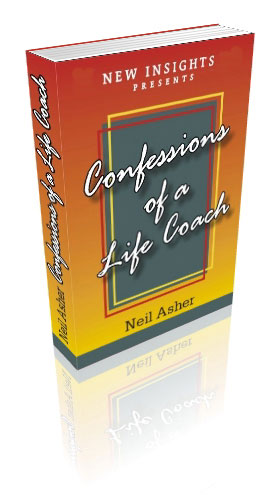 "I've just finished your book and I had to write and tell you some of the exciting things that have happened since reading it!
"I have used your listening techniques to finally reach my 15 year old daughter and tonight, after eight months of trying to connect with her, she's invited me out to the movies!
"Using your questioning models, I've been able to secure a £3,000 a year pay rise in my job as a shopping centre manager.
"It's been a revelation and my partner is reading it and loving it too.
With great thanks – Claire Somerset"







Return from Confessions of a Life Coach to Home Page